Sea Ice Concentration
Since 1979 the sea ice cover in polar regions has been observed by passive microwave radiometers onboard of polar orbiting satellites. Passive microwave radiometers are particularly suitable for monitoring polar regions because they provide a good spatial and temporal coverage and they are almost independent of cloud coverage and daylight conditions (in contrast to satellites operating at optical wavelengths). The sea ice coverage is usually given as an ice concentration, i.e. as the relative fraction of sea ice within the considered grid cell. A completely ice-covered grid cell would thus be described by an ice concentration of 100%, while an ice-free ocean grid cell would be assigned an ice concentration of 0%. We use daily radiometer measurements of polar-orbiting satellites to derive sea ice concentration using the ARTIST Sea Ice (ASI) algorithm. Different sea ice research groups use different algorithms, which partly use different radiometer frequencies. The different frequencies have different characteristics, e.g. regarding their sensitivity to weather conditions and their spatial resolution. ASI is one of the
algorithms with a higher resolution (see Fig. 1), while the often used Bootstrap method has a lower resolution (see Fig. 2). A comparison of satellite data from optical wavelengths (Fig. 3) with ASI and Bootstrap ice concentrations derived from measurements of the new "Advanced Microwave Scanning Radiometer 2" (AMSR2) satellite shows that the ASI method is able to resolve more details in the ice.
More information:
Beitsch, A.; Kaleschke, L.; Kern, S. Investigating High-Resolution AMSR2 Sea Ice Concentrations during the February 2013 Fracture Event in the Beaufort Sea. Remote Sens. 2014, 6, 3841-3856.
Fig. 1: Ice concentration on 26th February 2013 near the Canadian coast according to ASI algorithm applied to passive microwave data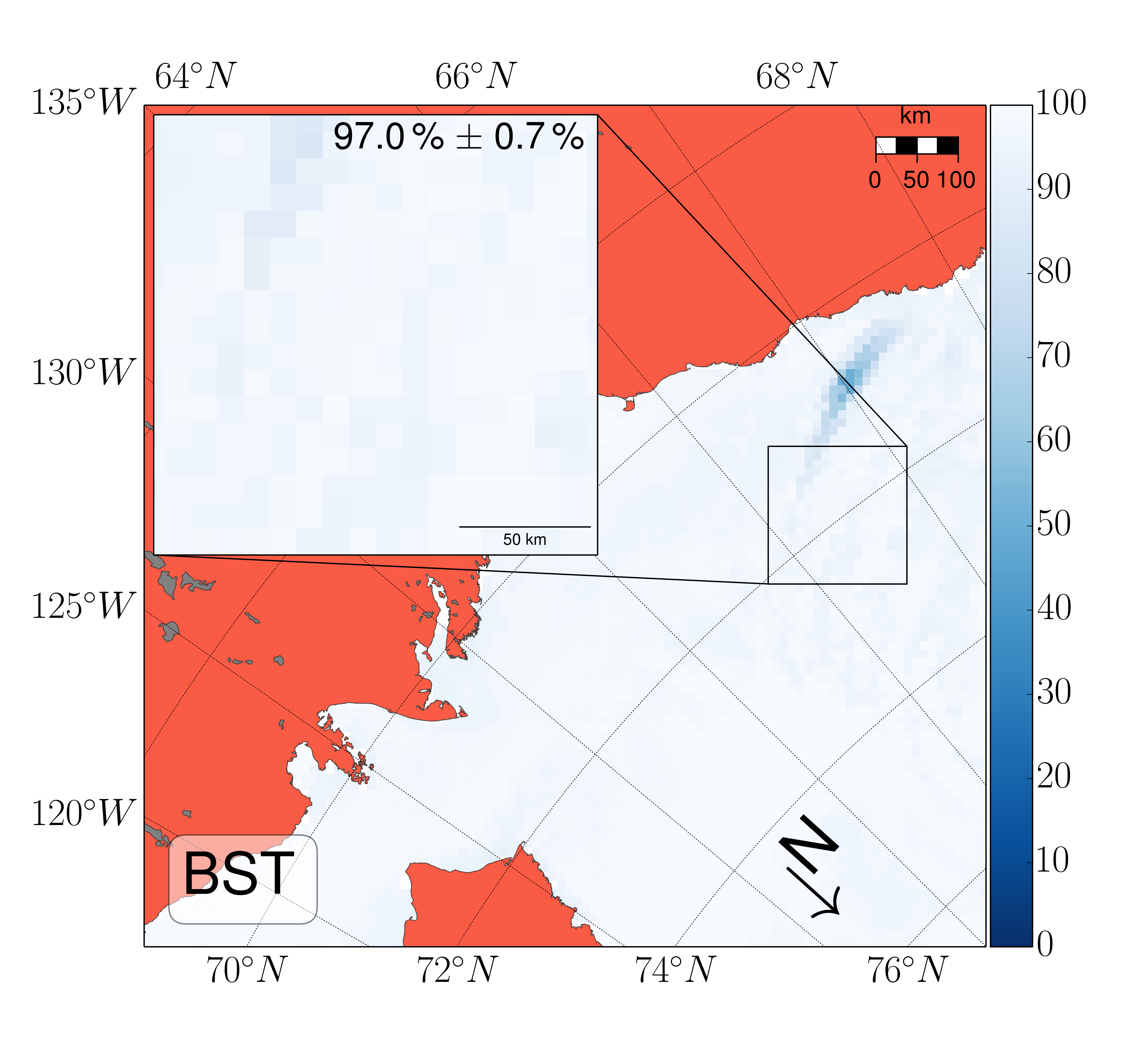 Fig. 2: Ice concentration on 26th February 2013 near the Canadian coast according to BST algorithm applied to passive microwave data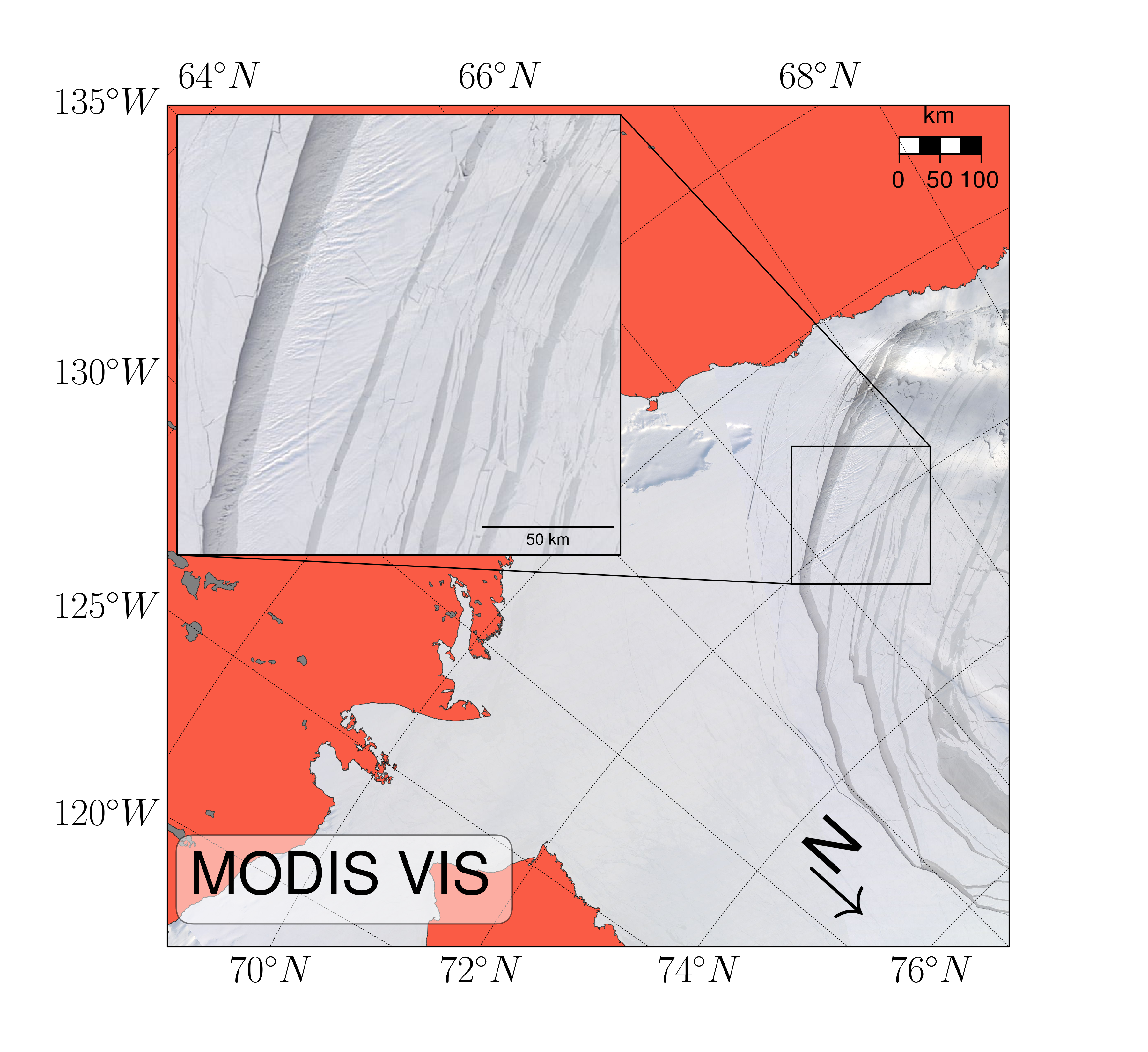 Fig. 3: Ice concentration on 26th February 2013 near the Canadian coast according to optical satellite images (from MODIS = MODerate resolution Imaging Spectroradiometer)

---