Sea Ice
The polar regions are often referred to as an early warning system for global climate change. Climate models suggest that changes occur especially in the high latitudes. This is indeed the case, as proven by satellite observations of Arctic sea ice. Sea ice is not only an indicator of climate change but also an important component of the climate and the earth system.

Heat, moisture, and momentum are exchanged between the ocean and the atmosphere. A closed sea-ice cover is thermally insulating, thus ensuring a cold polar atmosphere. The high reflectivity of snow-covered sea ice is important for the global radiation balance. The polar sea ice cover is constantly changing. The occurrence of melt ponds changes the reflectivity and thus the radiation balance. The movement of the ice constantly opens leads (crack-like openings), which in turn affect the interaction between the ocean and the atmosphere.

It is only with satellite observations that continuous large-scale monitoring of the state of the sea ice is possible. One focus of the work at the Institute of Oceanography is to evaluate satellite data and to develop new analysis methods. Parameters such as ice thickness, ice coverage, ice movement, and snow coverage are determined, which are of great importance not only for climate research but also for applications such as shipping.
Working Group "Sea Ice Remote Sensing"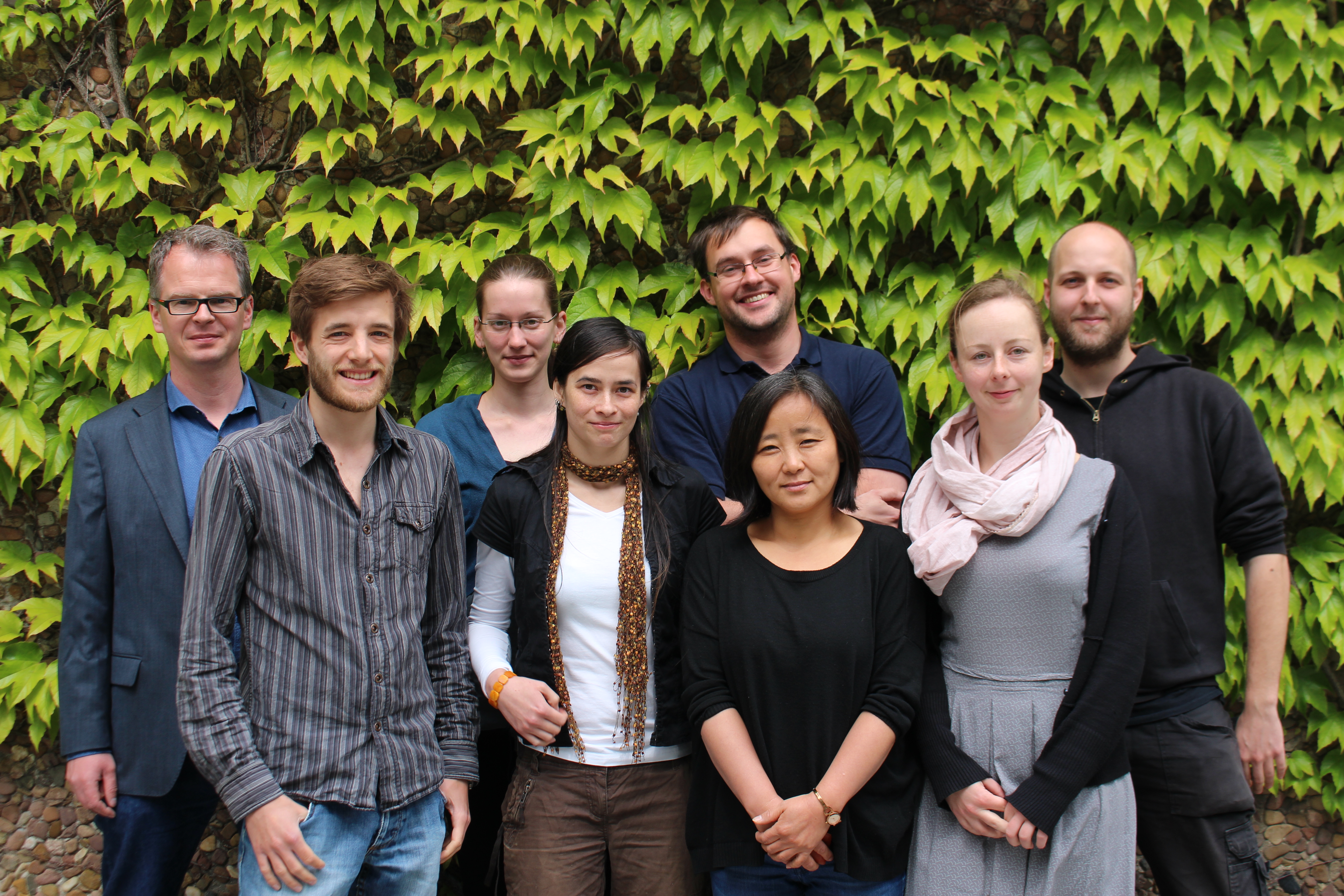 back l.t.r.: Lars Kaleschke, Amelie Tetzlaff, Maciej Miernecki, Andreas Wernecke
front l.t.r.: Valentin Ludwig, Sophie Rüd, Xiangshan Tian-Kunze, Nina Maaß
missing: Louisa Tiemann
---