Patrick Pieper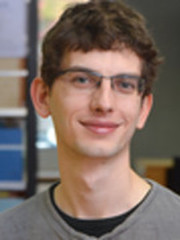 Photo: Patrick Pieper
PhD student
Climate Modelling
Address
Universität Hamburg
Faculty of Mathematics, Informatics and Natural Sciences
Institut für Meereskunde
Climate Modelling
Bundesstraße 53
20146 Hamburg
Office
Bu 53
Room: 337
Contact
Fax: +49 40 42838-7471
Key aspects of activity
Main research interests
The role of the land surface for the seasonal predictability of droughts: The depiction of precipitation
in models and its evaluation through observations. Classification of droughts through distributional analyses.
Scientific path
2016 - present: PhD candidate at the graduate school SICSS and University of Hamburg on Earth System Modeling through external founding. Advisor: Johanna Baehr.
2012 - 2015: M.Sc. in Integrated Climate System Sciences at SICSS, University of Hamburg.
2008 - 2012: B.Sc. in Meteorology, University of Frankfurt/Main.
2011: Bachelor's Thesis, University of Utrecht, Netherlands.
---