Dr. Mikhail Dobrynin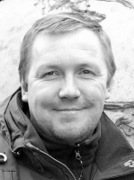 Visiting scholar
Climate Modelling
Address
Universität Hamburg
Faculty of Mathematics, Informatics and Natural Sciences
Climate Modelling
Bundesstr. 53
20146 Hamburg
Contact
Key aspects of activity
Have a look at my personal webpage here.
Main research interests
My research interests are in the area of numerical modelling of ocean physical processes and their relation to Earth system dynamics. I am interested in modelling of coupled ocean-wave-ice system and using observations for development of model parameterisations. I focus on the long-term (climate) modeling of ocean waves, circulation, and their interactions globally and on the regional scale of ocean basins (e.g. North Atlantic and Arctic). I study climate related variability in waves and circulation, mixing in the upper ocean due to waves and its impact on the circulation on the long scale.
Scientific path
since 2012 Research scientist, Institute of Oceanography, Universität Hamburg, Germany
2008 - 2011 Research scientist, Danish Meteorological Institute, Centre for Ocean and Ice, Copenhagen, Denmark
2009 PhD in Oceanography, Universität Hamburg, Germany
2005 - 2008 Doctoral student, Institute for Coastal Research, GKSS Research Centre, Geesthacht, Germany
1996 Diplom in Oceanography, Russian State Hydrometeorological University, St. Petersburg, Russland